Dessert First! is contemporary portrait and documentary photographer Hanna Quevedo's debut photobook. Dessert First! compiles Quevedo's often self-reflective, gloriously grainy, color film images from nine years that she spent in the US exploring and encountering varieties of weirdness, beauty, and freedom.
For Latin American or European orders go to:
https://hydra.lat/products/dessert-first-hanna-quevedo
For USA and CANADA
www.burnbarrelpress.com/product/dessert-first-by-hanna-quevedo
It fills me with eternal happiness that my book is a co-edition between two publishers that I admire so much:
#Inframundo
and
#BurnBarrelPress
.
INFRAMUNDO is a collective project created in Mexico by
@anacasasbroda
and
@ramon.pez
based on the intersection of experiences to build photobooks with different narrative tools, hybrid production and collaborative practices. He has published, among others,
#Oscurana
by the film director and photographer of
@magnumphotos
@antoinedagata
and # Mictlán by Joan Fontcuberta, artist, teacher, essayist, critic and art promoter specialized in photography.
BURN BARREL PRESS supports projects focused on personal experiences and visual stories about the decadent society in which we live. Created by
@beaupatrick
and based on
#NuevaOrleans
B.B.P. seeks to help our communities tell their own stories and aims to produce high-quality art books, sharing narratives, often underrepresented, that provide hope and inspiration in these often discouraging times. Their published books include
#SidewalkChampions
by photographer, activist and advocate for the rights of all unhoused individuals people
@suitcase_joe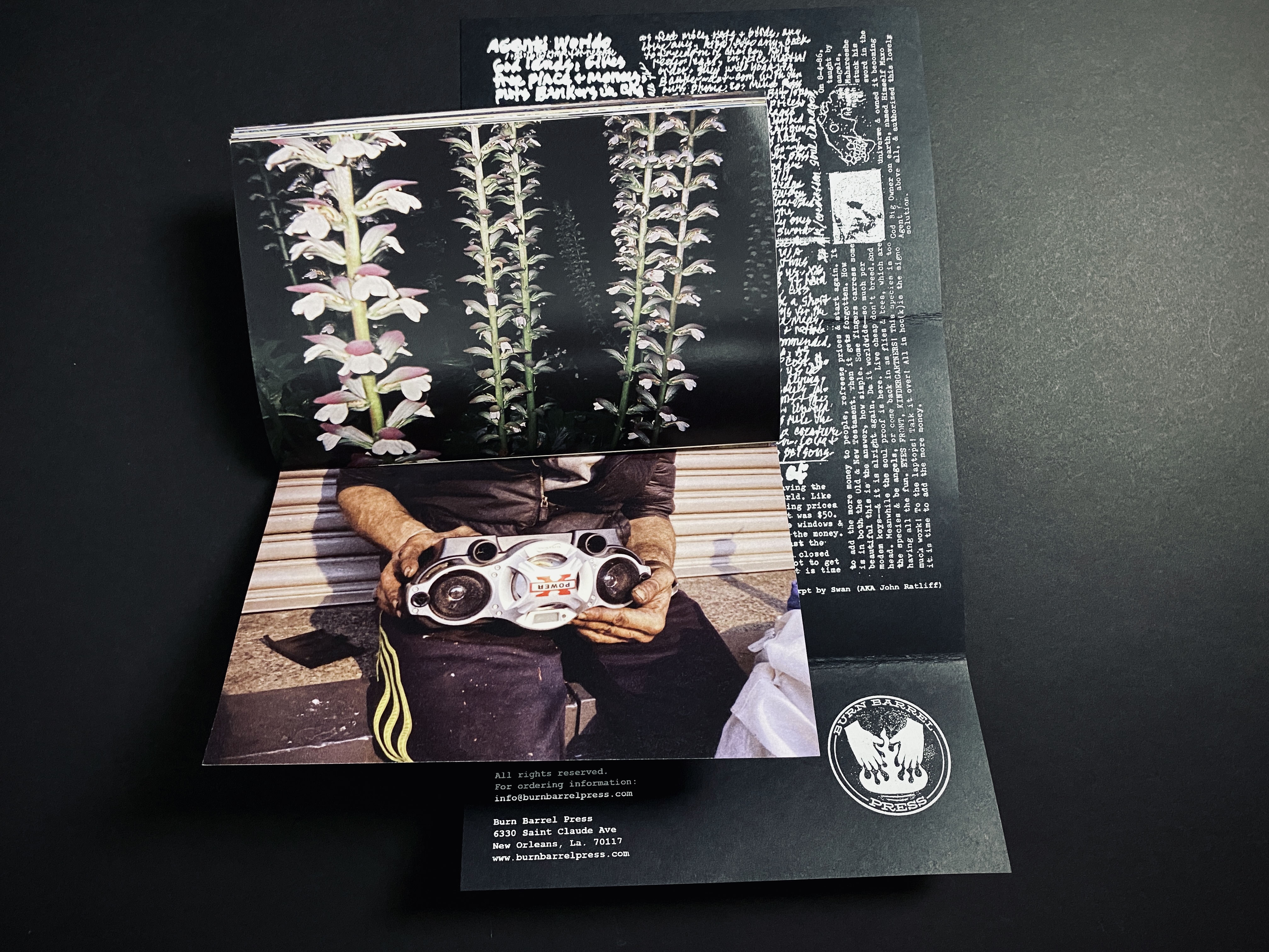 This book is a co-edition wit
(Spanish)
INFRAMUNDO es un proyecto colectivo creado en México por Ana Casas Broda y Ramón Pez basado en la intersección de experiencias para construir fotolibros con diferentes herramientas narrativas, producción híbrida y prácticas colaborativas. Ha publicado, entre otros,
Oscurana
del director de cine y fotógrafo de M
agnumphotos
A
ntoine D´agata
y
#Mictlán
de Joan Fontcuberta, artista, docente, ensayista, crítico y promotor de arte especializado en fotografía.
BURN BARREL PRESS apoya proyectos centrados en experiencias personales e historias visuales sobre la decadente sociedad en la que vivimos. Creada por Beau Patrick Coulon y con base en
Nueva Orleans
B.B.P. busca ayudar a nuestras comunidades a contar sus propias historias y su objetivo es producir libros de arte de alta calidad, compartiendo narrativas, a menudo subrepresentadas, que brindan esperanza e inspiración en estos tiempos, frecuentemente, desalentadores. Entre sus publicaciones está
Sidewalk Champions
del fotógrafo, activista y defensor de los derechos de todas las personas sin hogar
Suitcase
Joe.